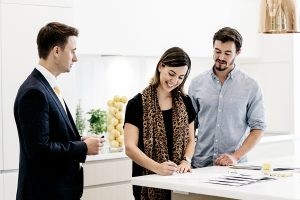 Landlord Insurance
Landlord insurance is one of the most important purchases a property investor can make. For an outlay of a few hundred dollars a year, you can be covered for not only damage to buildings and contents, but also for rental default and damage by tenants.
However, as some investors have found to their misfortune, it pays to make sure you get the right coverage for your property – otherwise you could be left with an expensive repair bill. So, we've compared coverage and price to recommend to you two exceptional landlord insurance companies: Terri Scheer Insurance & Aon Insurance.
The key with buying insurance is making sure that you get adequate coverage for your situation. The cost, level of cover and service of landlord insurance can vary significantly, with some products costing less than half that of others.
Therefore it is suggested you take the time to properly read the policy detail snapshots before deciding what cover it right for you.
Should you choose not to proceed with our recommended companies, it is strongly suggested that you check the policy of the insurer you go with to ensure full coverage is offered, incl:
Natural disasters e.g. Storm, Fire, Flood ect
Contents incl Carpets, appliances ect
Rent Default e.g. Excess applicable, death of tenant ect
Legal Liability
At Ray White Hornsby we can arrange and pay for landlord insurance on your behalf to ensure that your asset is always protected!